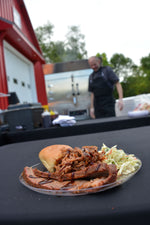 Fall is peak harvest season at Aubrey Vineyards, and events are in full swing! When looking for a winery near me, many people are interested in having hot food options available to pair with local midwestern varietals like the Chambourcin, Vignoles, and Vidal Blanc wines. This is a feature AV is always looking to provide, and The Vineyard Tasting Room has partnered with many different local restaurants and businesses to create memorable events with great food and wine! The coronavirus pandemic dramatically shifted both the way restaurants serve customers and the way people dine. Pop-up restaurants have become a growing trend in the post-COVID...
---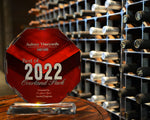 Aubrey Vineyards is proud to accept the Best Vineyard of 2022 award from the Overland Park Award Program! Planting roots in 2012, Aubrey Vineyards was proud to be established as Overland Park's first winery. Now, more than 10 years later, the vineyard's humble roots have grown from a small downtown OP pop-up into a beautiful barn tasting room and event space! With more than 10 varietals currently being grown at the vineyard, there is bound to be a new favorite wine for all tastes, and with several local bar, brewery, and liquor store partners, you can count on finding Aubrey Vineyards...
---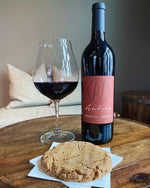 Aubrey Vineyards is proudly partnering with The Upper Crust Pie Bakery to provide a sweet little pairing option.